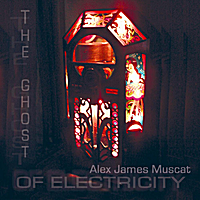 Alex James Muscat
the ghost of electricity - 2011
Most of the songs here were written in the final years of the 20th century and saw a few attempts at recording them over the last decade. A post-90's classic rock record, the ghost of electricity, was written, produced and performed by Alex James Muscat. Scott Robertson composed & performed additional guitars & vocals. Daren Wilkerson played drums & percussion. Manny Bernal played trumpet on 'Somehow complicated' & sang on 'Please don't'. Tom Hargarten played drums on 'Sold your soul'.
FOLLOW MERCHANT LINKS TO PREVIEW & PURCHASE: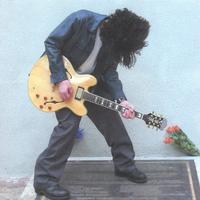 Alex James Muscat
Sad Songs and Deadications - 2003
"this particular set of songs deliver angsty, post-grunge in a classic rock format before falling off the edge of the world..." Release Date October 24th, 2003 © 2003 - AJM Bluebook Songs/ASCAP - LSR-102 Produced, Performed, Written and Recorded by: Alex James Muscat: Vocals, Bass, Electric & Acoustic Guitars, Piano, Organ and Percussion Tom Hargarten: Drums and Conga Scott Robertson: Electric, Acoustic and Slide Guitars Musicians: m Jesse Dyen: Piano on 'One Last Ride', 'Blame', 'Dreaming On My Feet' Organ on 'Truth and Delusion', 'Anymore' & ' A New Machine' James Colley: Background Vocals on 'Send It Today' & 'One Last Ride Steven Capozzola: Background Vocals on 'Send It Today', 'One Last Ride', 'Dreaming On My Feet' & 'Mr. Blue' Bob O'Magic: Background Vocals on 'Anymore' Bernie Reilly: Wah Guitar on 'Dog Blues' Eric Richardson: Trumpet on 'Mr.Blue' Chandra Shukla: Tablas on 'Truth and Delusion'
FOLLOW MERCHANT LINKS TO PREVIEW & PURCHASE: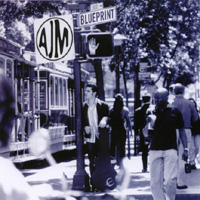 Alex James Muscat
BLUEPRINT - 1999
Written, arranged, produced & performed by AJM After the split of Boston band Ten To Six, a new power pop trio was formed. SHRUG immediately had an identifiable pop/punk style but really never had the chance to develop. Alex abruptly split from the group in the middle of a stressful gig at the Boathouse on Lake Merced. "I just didn't want to do it anymore." Recalls Alex about playing shows, "So I spent the next few years working on dozen's of song demo's without the distraction of hauling gear around town and the day to day politics of being in an independent band." At the time, Alex had a whole new batch of songs, many of which have gone unreleased and sit in the archives, but 14 of them made their way onto 1999's BLUEPRINT. A few years were spent toiling around the old basement studio on 32 Desmond street in the Visitation Valley area of San Francisco. Then setting up a short lived studio in Marin County, where final vocals and mixing were completed and the eventual release of BLUEPRINT in late 1999.
FOLLOW MERCHANT LINKS TO PREVIEW & PURCHASE: